Seasoned travellers know that booking your vacation at the last minute during a peak tourism season is a surefire way to watch one's money go down the drain. It can be stressful too! To secure your slot amidst the huge travel demand while getting cheaper rates, booking your flights, hotels, and tours ahead of time is key. The thing is, not everybody has that privilege of time. 
Last-minute travel bookings are often inevitable. Some travellers can't book in advance and sneak the tedious travel planning process into their hectic schedules. Others are forced to make last-minute bookings due to changed plans. In other cases, some travellers simply want to keep things spontaneous so they tend to book their trips just a week (or even a night) before. 
Are you a last-minute booker too? Make sure you don't waste much money just because you booked late. In this article, we'll reveal a few secret tricks to secure your next vacation like a pro! 
1. Last-minute flight and hotel booking apps are your best friend
Not all travel booking apps work in your favor if you're travelling on short notice. If not sold out, you may have no other choice but to pick expensive ones. Luckily, some apps are designed to help you find fast, reliable, yet cheap deals at the last minute. Some of them have special features that show you the lowest available prices while others offer you discounted rates on unsold or cancelled bookings.
Below are some apps you should include in your last-minute getaway basics. 
Flights
Google Flights

Kayak

Secret Flying

Fareness

Airfare Watchdog
Hotels
Hotel Tonight (can be used for same-day accommodation)

Groupon

Hotel Quickly

One Night

Lastminutetravel.com
Vacation packages
Airfarewatchdog

CheapCaribbean.com

FunJet Vacations 

Travelocity
2. Be flexible with your destination, travel plans, and dates 
Sometimes you feel that itching to travel out of the blue without having a specific destination and plan. You just want to escape from the hustle and bustle of city life ASAP. Well if you're a bit flexible about where you want to go, you can save a bunch by exploring sites and apps that often have specific dates and itineraries within the month or the week. 
You can also save money by being flexible with the travel dates. Whether you're looking for a short weekend getaway or a full-blown, week-long vacation, you may be able to secure better deals by choosing dates that often have low travel demands. 
Flexibility is key to last-minute travel. You'll find so many options available if you choose to go with the flow and let fate dictate where you'll go. 
For all-in packages
Sandals Resorts

Club Med

Travelzoo

Hotwire
For tours
TourRadar

G Adventures 

Contiki
3. Sign up for newsletters and price alerts
Don't you just hate it when sites spam your inbox with promos and ads? Well if you're looking for cheap, last-minute travel deals, you can use them to your advantage. 
After signing up for travel booking sites and apps, sign up for emails so you'll get notified when there are deals available, from discounted hotels to affordable hotel alternative options. You can also check back regularly on their last-minute deal pages. 
4. Try Airbnb
Speaking of affordable hotel alternatives, did you know that many Airbnb hosts drop the nightly price of their listings at the last minute? You're desperate to secure impromptu accommodation and they're desperate to fill their rooms —a perfect chance to negotiate. 
5. When it comes to flights, the days of the week are crucial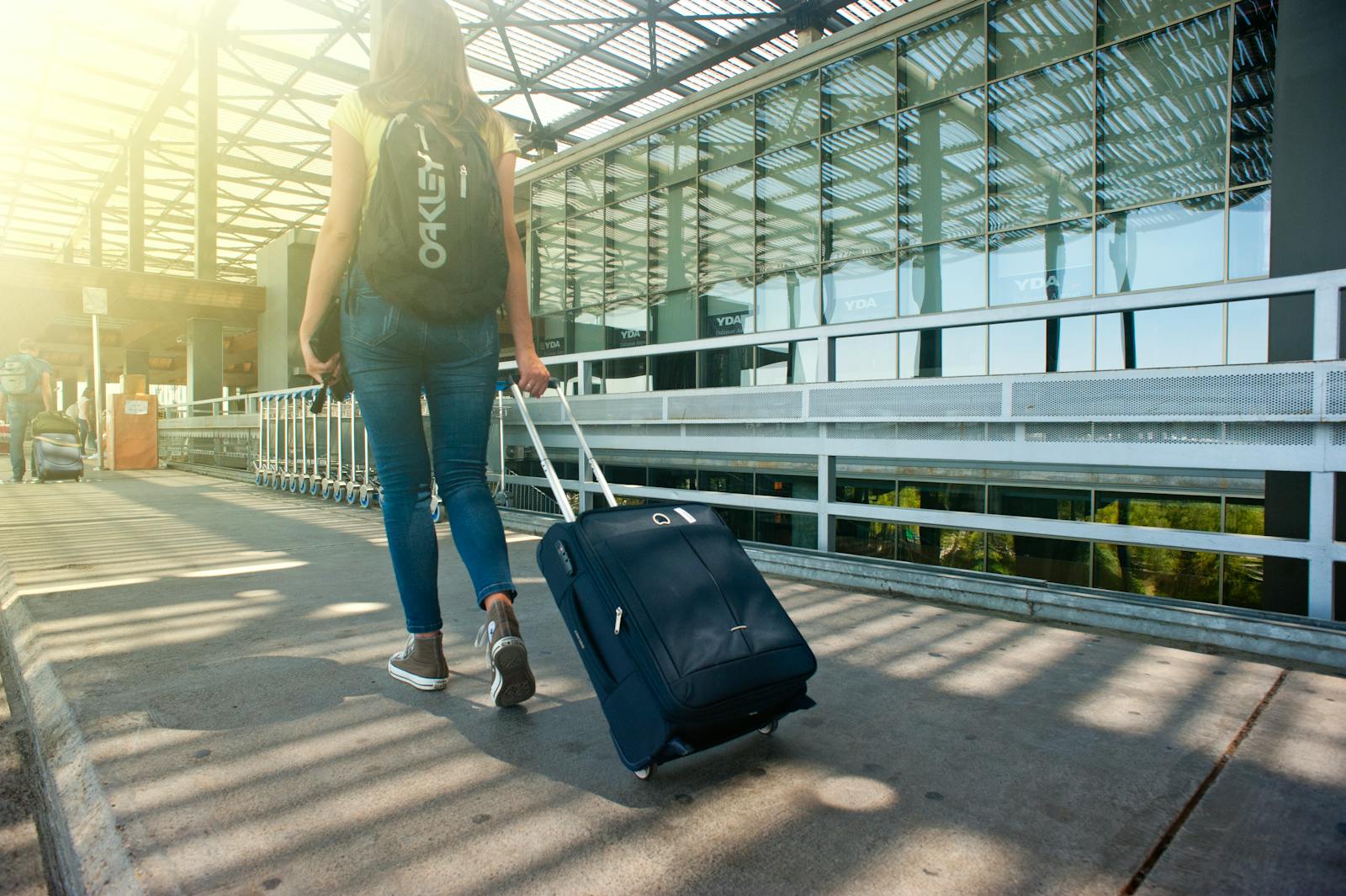 Flying out of town within the same day you book your tickets and accommodation? If possible, try to make your final purchase on either a Sunday or a Tuesday. Airlines usually discount their fares on these days for flights taking place later that week.
Another tip is to fly very early morning. These less popular flight times are generally a better deal than more convenient times. 
6. Find secret hotel rooms 
Add a little thrill to your vacation by booking a secret hotel room! Here's how it works: Secret or "mystery" hotel rooms are unsold hotel rooms being offered at a reduced price, usually 20% to 50% of their regular rate. These rooms are being sold on certain booking sites, but the hotel's identity is kept secret. The name of the hotel you're about to stay in will only be revealed upon payment. 
I know what you're thinking: what if I end up in a bad hotel room? While there'll be no images or reviews on the description, you can still apply certain search filters like the hotel's location, price, and ratings to support your decision. You can also predict your secret hotel in advance by Googling it and pasting the hotel description on the search box. Hotels typically use the same description on their website. 
Where to find secret hotel rooms? Several hotel booking engines such as LastMinute.com, Hotwire, Travelocity, and Expedia.  Book an affordable luggage storage space like NYC Luggage storage where you can park your bags for a very reasonable cost and not worry about dragging them along.
Author Bio: Carmina Natividad is a foodie and travel buff who enjoys writing and sharing articles about travel and money-saving. You can count on her when it comes to hacks on accommodation, airfare, dining, and fun yet cheap ways to get around the city. To know more about budget travel and affordable hotel alternatives, visit DCU Rooms.